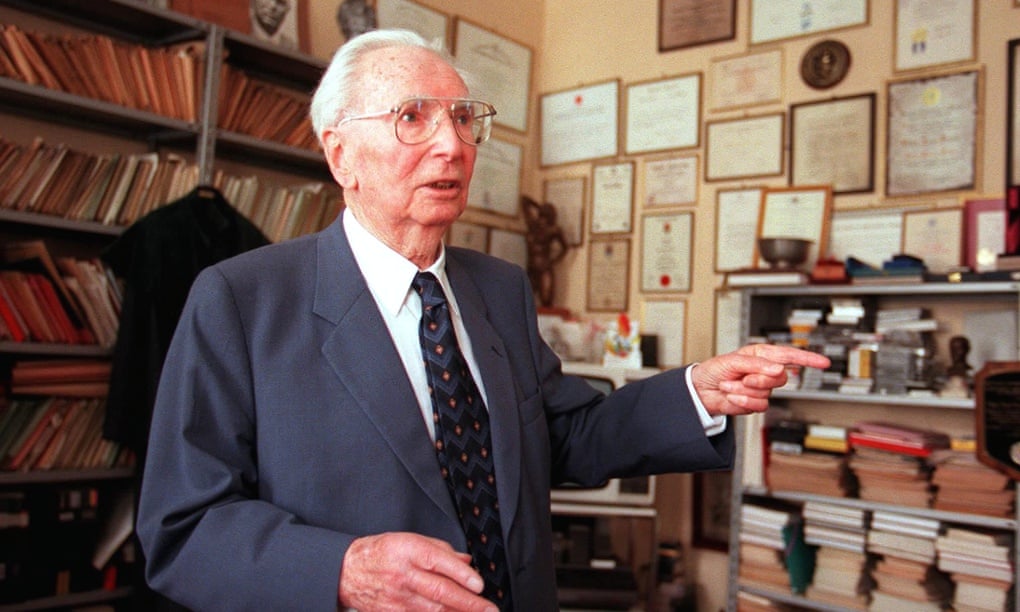 Psychologist Viktor Frankl's book Man's Search for Meaning, in which he attempts to make sense of the Holocaust, has been optioned as a film. The Guardian reports,
Frankl, a contemporary of Freud, lost his whole family during the Nazi's attempted extermination of the Jews. He developed his theory of "healing through meaning", known as logotherapy, while a prisoner in the Auschwitz and Kaufering concentration camps. He counselled his fellow prisoners, many of whom were suicidal, with a philosophy that argued that striving for meaning, not pleasure nor power, is what keeps us alive.
The book is being adapted for film by screenwriter Adam Gibgot.