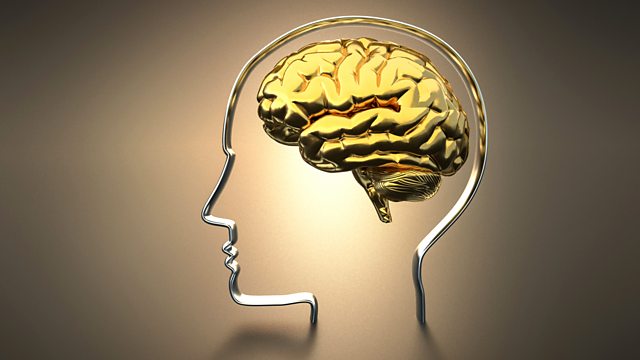 BBC Radio 4 is starting a new series on the history of psychology Monday. It is hosted by Martin Sixsmith and it is called "In Search of Ourselves: A History of Psychology and the Mind." I don't know anything else yet, except that you will be able to download it here.
Update: The series will include the following 5 episodes – Jacy Young.
High Anxieties
Duration: 15 minutes
First broadcast: Monday 21 April 2014
Psychology is as old as the human race. People have always sought to understand what makes us think, feel and act the way we do.

In Episode 1, Martin examines the government's plan for a national 'happiness index' and traces our search for ourselves back to the ancients.

The term 'psychology' was first used in about 1600 and means, literally, 'study of the soul'. But it was only in the late 19th century that psychology emerged as a separate science. Today it draws on the intellectual legacy of philosophy, physiology and, increasingly, neurobiology and social science.

The author and broadcaster Martin Sixsmith retrained as a psychologist in the last decade, following careers as a BBC correspondent and government adviser. Martin's experience both studying applied psychology and as a recipient of therapy reflects the growing acceptance of psychological counselling in Britain and the lessening of the stigma attached to mental illness. There has been a growth of interest in the therapeutic aspects of psychology, but many of us still have a frustratingly incomplete knowledge of its history, techniques and broader applications.

This series taps into a defining aspect of modern existence and addresses the widespread desire to know more, charting the path from today's democratisation of psychological care back to early beliefs, the birth of modern experimental psychology, the related 'psy professions' – psychiatry and psychotherapy – and the splits and controversies of the 20th century.
The Freudian Age
Duration: 15 minutes
First broadcast: Tuesday 22 April 2014
In Episode 2, Martin traces a line from current government interest in 'talking cures' back to the father of psychoanalysis, Sigmund Freud, visiting Freud's private apartments and also Europe's oldest mental asylum, the Narrenturm – literally, the Tower of Fools – in Vienna.
It's All about Sex
Duration: 15 minutes
First broadcast: Wednesday 23 April 2014
Freud's development of a new psychological science, psychoanalysis, provoked controversy because of his focus on sexuality.

In episode 3, Martin examines Freud's legacy, with audio archive of his one-time colleague then rival Carl Gustav Jung, his daughter Anna Freud and a new interview with Christopher Hampton, author of the play 'The Talking Cure'.
Pavlov's Bell
Duration: 15 minutes
First broadcast: Thursday 24 April 2014
Starting with the 'conditioned reflex' that the Russian physiologist Ivan Pavlov famously identified while studying dogs, Martin explores the development of a significant alternative to the Freudian way of thinking, 'behaviourism' – including recordings of the controversial American psychologist BF Skinner and an interview with his daughter Deborah, who as a child was the subject of her father's close scientific observations.
Talking Cures?
Duration: 15 minutes
Martin considers some of the therapies that combined the psychoanalytic principles of Freud and Jung with the behaviour modifying techniques of the mid-Twentieth Century's other significant psychological movement 'behaviourism'.

With reference to the 'Gloria' tapes that featured the same patient being treated by three different 'talking cures' – Albert Ellis's Rational Emotive Behavioural Therapy, Fritz Perls's Gestalt Therapy and Carl Rogers's Person Centred Therapy.