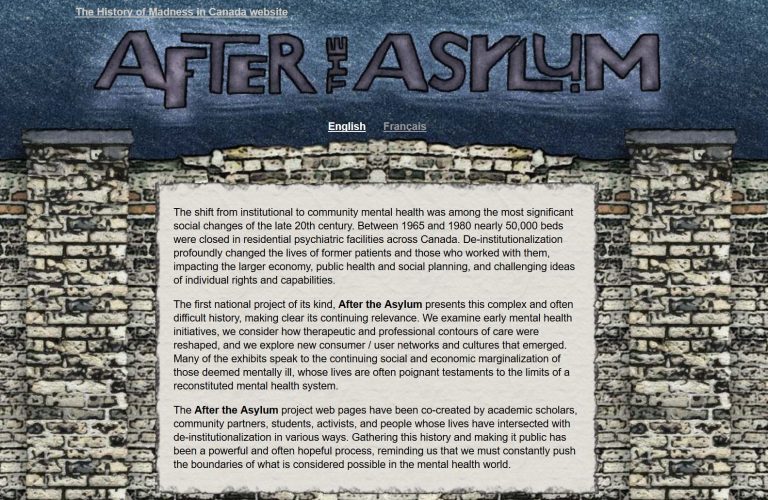 A new national project, After the Asylum/Après l'asile,  documenting the shift from institutional care to community mental health in Canada has recently launched. As historians Megan Davies and Erika Dyck discuss in a recent blog post,
The shift from institutional to community mental health was among the most significant social changes of the late 20th century. Between 1965 and 1980 nearly 50,000 beds were closed in residential psychiatric facilities across Canada. De-institutionalization profoundly changed the lives of former patients and those who worked with them, impacting the larger economy, public health and social planning, and challenging ideas of individual rights and capabilities.

The first national project of its kind, After the Asylum/Après l'asile presents this complex and often difficult history, making clear its continuing relevance. We examine early mental health initiatives, we consider how therapeutic and professional contours of care were reshaped, and we explore new consumer / user networks and cultures that emerged. Many of the exhibits speak to the continuing social and economic marginalization of people deemed mentally ill, whose lives are often poignant testaments to the limits of a reconstituted mental health system.
The project can be explored in full here.