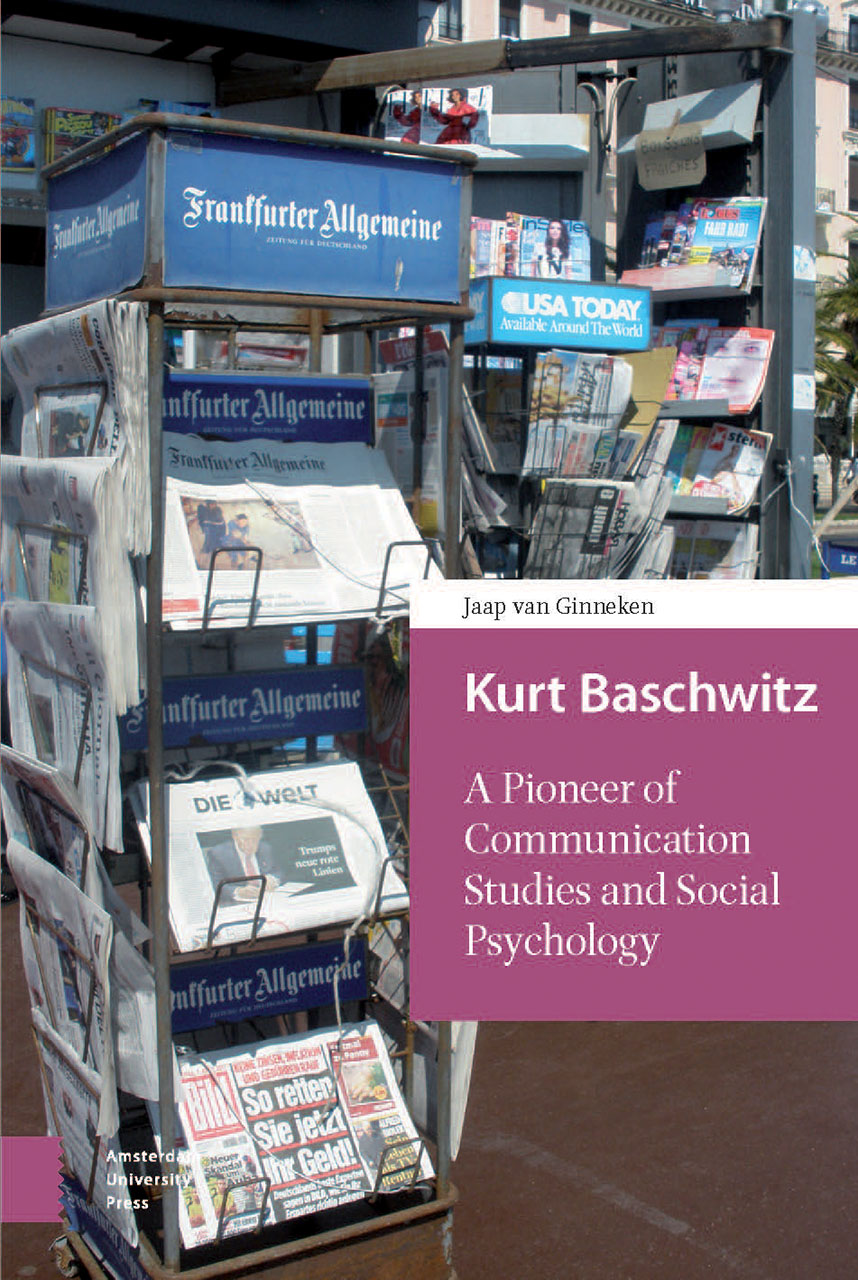 As 2017 comes to a close, we've rounded up some recent releases for your reading pleasure. And if you find yourself in Amsterdam January 9th, 2018 swing by the release of Jaap van Ginneken's new biography of Kurt Baschwitz. Best wishes for the new year!
Kurt Baschwitz: A Pioneer of Communication Studies and Social Psychology, by Jaap van Ginneken, Amsterdam University Press. Event: January 9, 2018, 17:00-18:30 in Amsterdam. Register here.
It was a century ago, that a young Jewish-German journalist rushed overnight from Hamburg to Rotterdam, to replace a predecessor correspondent who had been arrested and accused of espionage – halfway he First World War. Baschwitz was appalled by the mass propaganda he witnessed, and began to develop a book about 'mass delusions' – that became an immediate bestseller upon his return. Thereafter, he became a respected journalist under the Weimar republic, rose to become the editor-in-chief of the influential weekly of newspaper publishers, later published a book about the key role of the mass press in history.

In 1933, he fled to Amsterdam, where Baschwitz was made 'private lecturer' at the university, worked for a confidential agency gathering information about the rise of Anti-semitism in Germany: resulting in the 'Wiener collection', and the current Holocaust Museum in London. As well as for the newly founded International Institute of Social History, that smuggled the archives of socialist pioneers out. He also published books on mass politics and mass persecutions.

Halfway the war and occupation, Baschwitz was arrested in a raid, sent to the notorious Westerbork transit camp, for deportation to the East and certain death. But his daughter brought him papers that got him out for the time being. He went into hiding, she joined the resistance.

After Liberation, Baschwitz was made professor, and helped found the new faculty for political and social science in Amsterdam. Within it, he built a series of key institutions: a rejuvenated press museum, a national press library and a press studies department, as well as journalist courses.
Isis, December 2017
"Pax Technologica: Computers, International Affairs, and Human Reason in the Cold War," by Joy Rohde. Abstract: Continue reading Holiday Reading Round Up: Imperfect Children, Sociobiology, Rationality, Communications, & More →