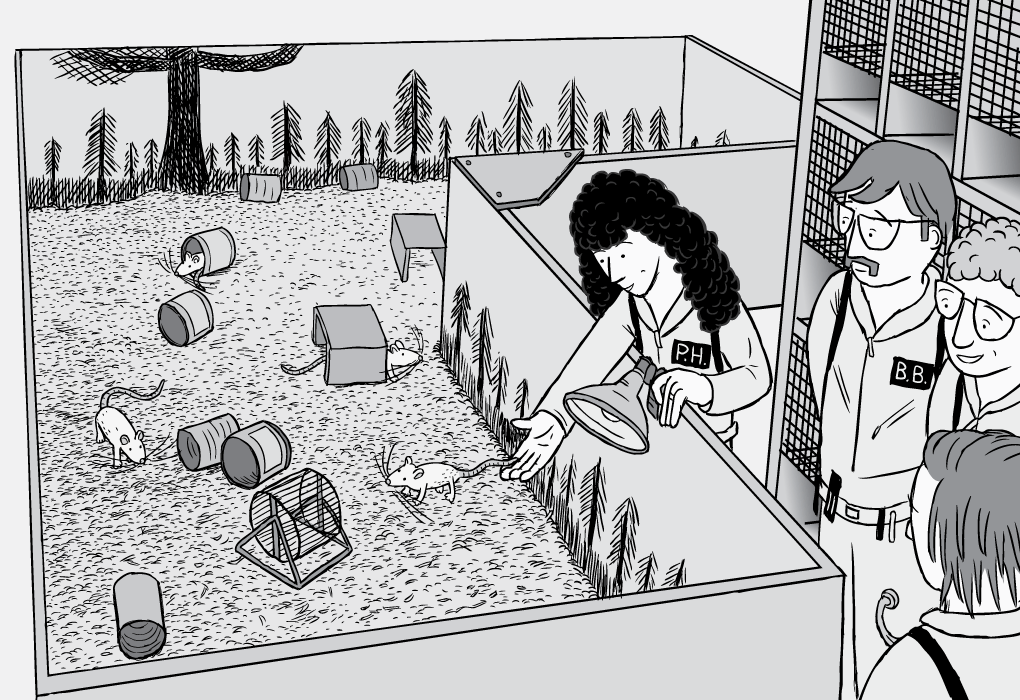 A new comic by Stuart McMillen graphically illustrates the history of psychological research into the role of the social environment on drug use. In Rat Park, the second of two comics McMillen has created on illegal drugs, he describes the work of psychologist Bruce Alexander of Simon Fraser University in Vancouver, BC. In Alexander's Rat Park studies, conducted in the 1970s and 1980s, he explored the significance of the social environment for drug addiction.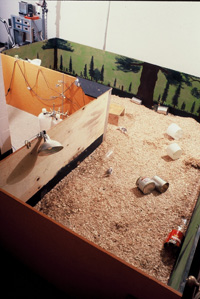 Contrary to the prevailing belief that certain classes of drugs are near instantly addictive, Alexander found that environmental conditions largely determine drug use. Although rats housed alone in Skinner boxes would consume large amounts of morphine, those housed in "Rat Park," a large, stimulating enclosure shared with other rats,  did not. This led Alexander to argue that drug addiction is largely a social issue, rather than a physiological one.
Alexander discusses his views on addiction in more detail in a TV Ontario interview with Steve Paikin here. The process of researching, writing, and illustrating Rat Park is discussed by McMillen in a blog post on his website. A number of photographs of the original Rat Park experiment (right) are also featured in this post.
Columbia University Professor Carl Hart, recently featured in the New York Times, has extended work on the non-physiological determinants of drug use in studies of crack cocaine and methamphetamines with human populations. Like Alexander, Hart has found that addiction does not necessarily follow from the use of illegal drugs. Even for those who do become regular drug users, social and environmental variables can significantly influence use. In his recent book, High Price (left), Hart argues that addicts make rational decisions when it comes to drug use. When given the choice between drugs now or a monetary reward weeks in the future, both meth and crack users chose the cash, provided the sum was large enough (in this case, $20). As Hart, quoted in the New York Times, says: "If you're living in a poor neighborhood deprived of options, there's a certain rationality to keep taking a drug that will give you some temporary pleasure." Ultimately, "The key factor is the environment, whether you're talking about humans or rats."
The full Rat Park comic can be read online here.