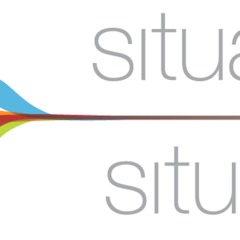 AHP's readers may be interested in some of the podcasts recently made available by Situating Science. Situating Science is a seven year project funded the Social Sciences and Humanities Research Council of Canada's Strategic Knowledge Cluster grant in order to promote "communication and collaboration among humanists and social scientists that are engaged in the study of science and technology." While there are a number of talks from Situating Science's Trust in Science and Trust in the New Sciences series available online, two in particular may be of especial interest to AHP readers. In the first talk, sociologist Nikolas Rose discusses selfhood in the 21st century, and in the second Cornelius Borck explores the how the neurosciences attempt to explain what it is to be human. Audio of both talks is embedded below and can also be found online here.
Nikolas Rose, "Engineering Selfhood in the 21st Century."
Dr. Rose discusses the implications for the ways we understand and govern ourselves and the new dilemmas of rights and obligations that confront us taking examples from biomedicine, genomics and neuroscience.
Cornelius Borck, "Mind the Gap: The Neurosciences and Their Determination to Explain the Human."
Understanding the brain and the biological basis of mind, consciousness and behaviour is the ultimate challenge. It stimulates researchers to look into the brain with ever more sophisticated technology such as functional neuroimaging. This colourful visualization of mental processes in the living human brain enthrals scientists and the public alike.