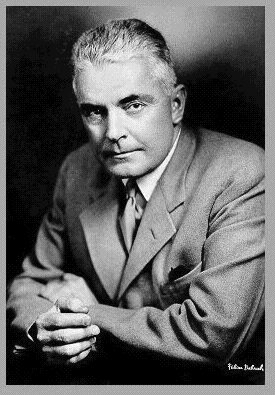 The Mexican Journal of Behavior Analysis (Revista mexicana de análisis de la conducta) has  published a special issue celebrating the centennial of John B. Watson's behaviorist manifesto. The full issue is freely available in both Spanish and English. Guest guest edited by Kennon A. Lattal and Alexandra Rutherford, the issue includes articles by a number of prominent historians of psychology. Full titles, authors, and abstracts follow below.
"John B. Watson's Behaviorist Manifesto at 100," by Kennon A. Lattal and Alexandra Rutherford. The abstract reads,
In this introduction to the special issue of the Mexican Journal of Behavior Analysis on Behaviorism at 100: The Legacies of Watson's Behaviorist Manifesto, we consider Watson's seminal 1913 Psychological Review article "Psychology as the behaviorist views it" as a contribution in its own time, and reflect on the significance of the article in both contemporary psychology and contemporary behaviorism. Despite its lukewarm reception at the time of its publication and the mixed reviews of its impact even today, it remains one of the touchstone articles in psychology and an undeniably important text in understanding the evolution of 20th century American psychology. The different contributors to the special issue consider Watson's article in the context of a number of subdisciplines of psychology.
"John B. Watson's Early Work and Comparative Psychology," by Donald A. Dewsbury. The abstract reads, Continue reading Special Issue: Behaviorism at 100: The Legacies of Watson's Behaviorist Manifesto →