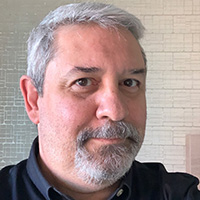 APA has published an interview with the incoming editor of History of Psychology, Christopher Green (also a longstanding AHP contributor). Asked about his priorities for the journal moving forward, Green notes:
As can be said of many journals these days, one key goal is to expand coverage to more diverse communities, specifically in terms of racial and ethnic identity, nationality, and gender. This also entails ensuring that people from these communities are included as authors, reviewers, and editorial board members in the production of the journal itself. We need to expand the range of voices and faces among the people who call themselves "historians of psychology."

I would also like the journal to take greater advantage of the fabulous technologies that are now available. The traditional archive-based historical article will always have its place in the journal, but, in addition, how can the new digital tools be used to expand the kinds of historical work being done and to extend the historical vision of the discipline? I want researchers who are pioneering new methods of study to know that History of Psychology is a place that will welcome their innovative efforts.
Read the full interview here.