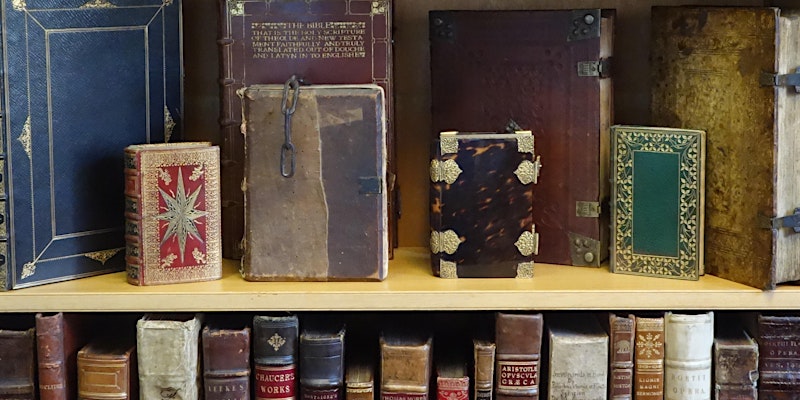 AHP readers may be interested in an online event taking place August 24, 2021: "UCL Rare-Books Club 2021: Books of Francis Galton's Laboratory." Register online for free here. Full details below.
How can Historical Bibliography skills help us understand better Karl Pearson and UCL's Department of Applied Statistics and Eugenics? In this seminar, we are inviting you to a discovery adventure of the most rare publications of the Francis Galton Laboratory for the Study of National Eugenics and of their significance for the Department's history. Professor Joe Cain and Dr. Maria Kiladi have been working on identifying them in libraries across the UK, with a view to bringing them all together virtually in their website, Legacies of Eugenics, in the next few months. As well as being very rare, these publications tell the story of the Department that published them, but also of Karl Pearson, who founded them personally.

Between 1901 and 1925 Pearson founded 9 different series titles, with the most important of these being Biometrika (1901) and the Annals of Eugenics (1925). There were however numerous others which faded in obscurity as they were based on subscriptions. Pearson used all of them to publish extensively, with almost 700 publications on record, the majority of which were in his own journals. By identifying different editions and comparing them, we have uncovered the extent of Pearson's self publishing, raising important questions on academic integrity, peer-review avoidance and entrepreneurship. Join us for a fascinating seminar on how Historical Bibliography skills have helped us answer important questions about the Department and Karl Pearson.

Professor Joe Cain is Professor of History and Philosophy of Biology at UCL's Department of Science and Technology Studies (STS). He is an expert in the history of evolutionary biology, especially Darwin and Darwinism and is leading the Legacies of Eugenics Project at the Department of Science and Technology Studies.

Dr Maria Kiladi is a Research Fellow in History of Eugenics at UCL's Department of Science and Technology Studies (STS). She is working at the Legacies of Eugenics Project, and is editor of the Legacies of Eugenics website.

The session will be illustrated with printed, published items held in both book and archive collections, including the Galton Laboratory Collection and the Karl Pearson Papers.

The event will take place on Zoom. Machine-generated closed captions in English will be available. We plan to record the session and make it publicly available afterwards. After the presentations, the discussion may continue until 2.30pm.

UCL Rare-Books Club aims to promote UCL's Special Collections and to facilitate conversations between curators, research students and professional researchers working on the collections, but sessions are open to all. They are chaired by Dr. Tabitha Tuckett, UCL Rare-Books Librarian; Academic Support And Events.