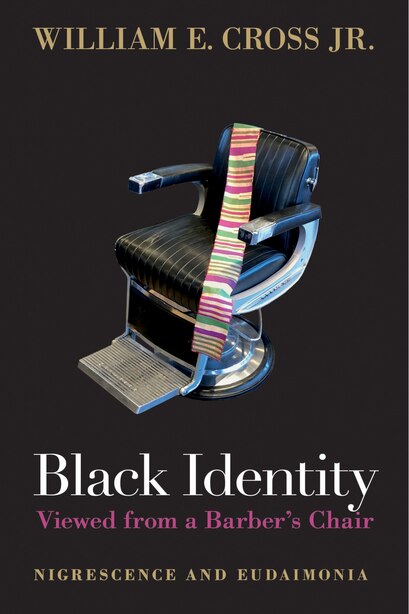 William E. Cross Jr.'s new book Black Identity Viewed from a Barber's Chair: Nigrescence and Eudaimonia will interest AHP readers:
Throughout his esteemed career, William Cross has tried to reconcile how Black men he met in the barber shop "seemed so normal," but the portrayal in college textbooks of Black people in general—and the Black working class in particular—is self-hating and pathological. In Black Identity Viewed from a Barber's Chair, Cross revisits his ground-breaking model on Black identity awakening known as Nigrescence, connects W. E. B. DuBois's concept of double consciousness to an analysis of how Black identity is performed in everyday life, and traces the origins of the deficit perspective on Black culture to scholarship dating back to the 1930s. He follows with a critique showing such deficit and Black self-hatred tropes were always based on extremely weak evidence.

Black Identity Viewed from a Barber's Chair ends with a new understanding of the psychology of slavery that helps explain why and how, during the first twelve years of emancipation, countless former slaves exhibited amazing psychological, political, and cultural independence. Once free, their previously hidden psychology became public.

His book sets out to disrupt and agitate as Cross attempts to more accurately capture the humanity of Black people that has been overlooked in previous research.