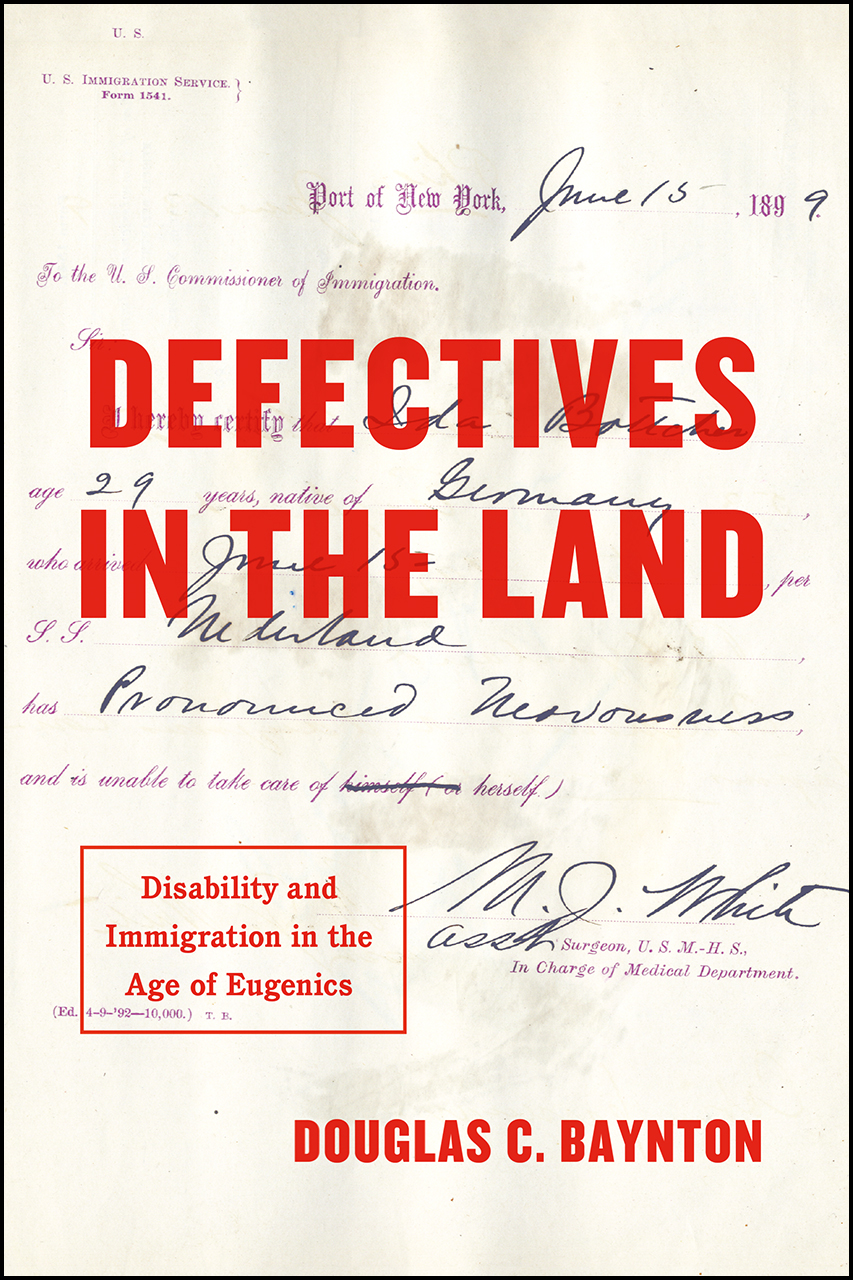 AHP readers may be interested in a new book, Defectives in the Land: Disability and Immigration in the Age of Eugenics by Douglas C. Baynton. The book is described as follows:
Immigration history has largely focused on the restriction of immigrants by race and ethnicity, overlooking disability as a crucial factor in the crafting of the image of the "undesirable immigrant." Defectives in the Land, Douglas C. Baynton's groundbreaking new look at immigration and disability, aims to change this.

In the late nineteenth and early twentieth centuries, Baynton explains, immigration restriction in the United States was primarily intended to keep people with disabilities—known as "defectives"—out of the country. The list of those included is long: the deaf, blind, epileptic, and mobility impaired; people with curved spines, hernias, flat or club feet, missing limbs, and short limbs; those unusually short or tall; people with intellectual or psychiatric disabilities; intersexuals; men of "poor physique" and men diagnosed with "feminism." Not only were disabled individuals excluded, but particular races and nationalities were also identified as undesirable based on their supposed susceptibility to mental, moral, and physical defects.

In this transformative book, Baynton argues that early immigration laws were a cohesive whole—a decades-long effort to find an effective method of excluding people considered to be defective. This effort was one aspect of a national culture that was increasingly fixated on competition and efficiency, anxious about physical appearance and difference, and haunted by a fear of hereditary defect and the degeneration of the American race.