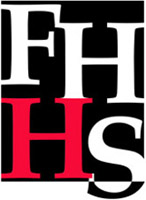 AHP readers are invited to join a Forum for History of Human Science organized Open Discussion, as part of the 2020 History of Science Society virtual meeting. Please share this invitation widely with your networks.
"Dismantling White Supremacism: A Conversation and Plan of Action" (October 10, 2020, 2-3pm EST):
The past year has brought unprecedented political mobilization in History of Science, and academia more broadly, around dismantling anti-Black racism that upholds racist capitalism, along with patriarchy and indigenous dispossession.
This Open Discussion leverages our perspectives as historians of human science to explore cultures of White Supremacism as design problems: the way many organizations are designed are inherently discriminatory. Allied with efforts to develop cultures of inclusion, this discussion posits that additional (complementary) tactics are necessary to dismantle cultures of White Supremacism, as characterized in Jones and Okun's "White Supremacy Culture" (2001).
The aim of this Open Discussion is to share concrete strategies and practical examples—such as the John Hopkins History Department plan of action—to support historians working to dismantle cultures of White Supremacism across multiple organizations, including in departments, committees, interest groups, and classrooms. This discussion will be relevant for scholars regardless of area of specialization in History of Science.
The Open Discussion addresses three questions:
What are the spaces and processes of gatekeeping? Allied with the concern about who and what is being kept out of the gates, this discussion focuses on the spaces and practice of gatekeeping. The discussion may explore how groups can undertake a self-study to take account of–and change–unacknowledged privileging of White standards, values, and ways of being.
How would our organizations operate, look, and feel if they were to be otherwise? Taking cues from Historians of Science developing speculative methods, the discussion will speculate on what "doing better" concretely and creatively will mean.
What skills, resources, and systems of support are needed for actionable redesign of organizations? The discussion may address the Principles and Protocols technique (described in Adrienne Maree Brown's Emergent Strategy) and consider how to safeguard against burnout and withdrawal if organizational redesign for justice is to be a long-term and ongoing process.
This Open Discussion is an experiment in justice-oriented organization. Links to references in this abstract are at fhhs.org
Organizers: Laura Stark (Vanderbilt University), Ayah Nurridin (Johns Hopkins University), Dana Simmons (UC-Riverside University), Debbie Weinstein (Brown University) and Jacy Young (Quest University)