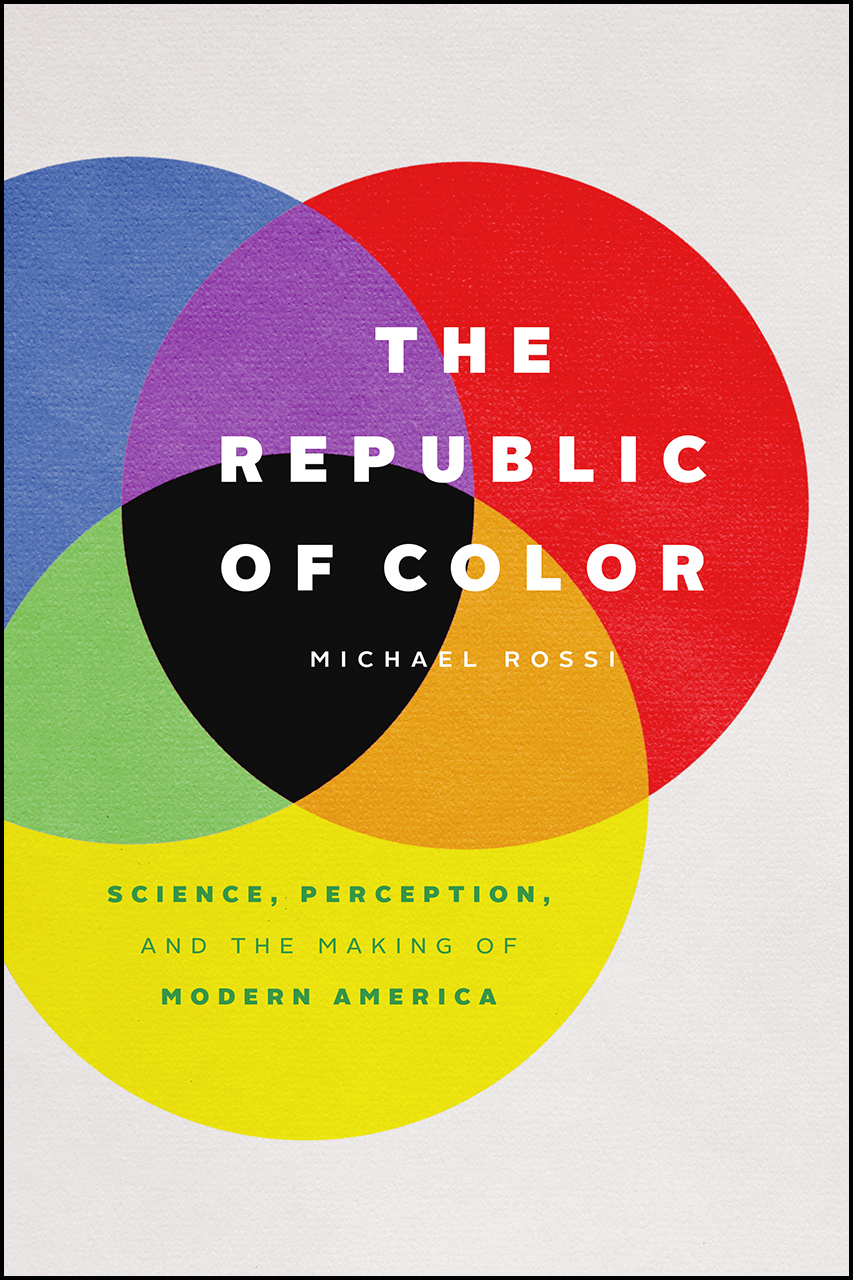 AHP readers will be interested in a new book on the history of colour in America: The Republic of Color: Science, Perception, and the Making of Modern America by Michael Rossi. The book is described as follows:
The Republic of Color delves deep into the history of color science in the United States to unearth its origins and examine the scope of its influence on the industrial transformation of turn-of-the-century America.

For a nation in the grip of profound economic, cultural, and demographic crises, the standardization of color became a means of social reform—a way of sculpting the American population into one more amenable to the needs of the emerging industrial order. Delineating color was also a way to characterize the vagaries of human nature, and to create ideal structures through which those humans would act in a newly modern American republic. Michael Rossi's compelling history goes far beyond the culture of the visual to show readers how the control and regulation of color shaped the social contours of modern America—and redefined the way we see the world.
Table of Contents
Introduction / Cloven Tongues of Fire

Chapter One / Modern Chromatics: Ogden Rood and the Wrong-Workings of the Eye

Chapter Two / From Chemistry to Phanerochemistry: Charles Sanders Peirce and the Semiotic of Color

Chapter Three / Pathologies of Perception: Benjamin Joy Jeffries and the Invention of Color Blindness

Chapter Four / Colors and Cultures: Evolution, Biology, and Society

Chapter Five / The Pragmatic Physiology of Color Vision: Christine Ladd-Franklin and the "Evolutionary Theory" of Color

Chapter Six / Small Lies for Big Truths: Standards, Values, and Color Terms

Chapter Seven / The Logical and the Genetic: Bodies, Work, and Formal Color Notations

Conclusion / Talking about Color