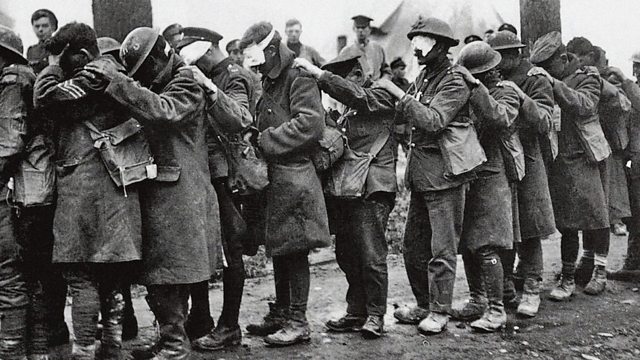 As part of the programme, The War that Changed the World, BBC Radio has aired an episode on "The Psychology of War." The episode features an expert panel and live audience discussing war's psychological effects. As described on the BBC Radio website,
One hundred years ago World War One set the course for the twentieth century; for the countries that took part nothing would be the same again. In this worldwide series of events with the British Council, we look at the impact of the war from around the world.

The third debate of the series comes from The Imperial War Museum in London as we explore the psychology of war. What drove men to volunteer for the war? What drove them to the edge of sanity when they got there?

Historian and broadcaster Amanda Vickery is joined by a panel of experts and a live audience to explore the mental impact of fighting the war at home and abroad. World War One experts Dan Todman (Queen Mary, University of London) and Michael Roper (University of Essex) are joined by the celebrated cultural historian, Joanna Bourke (Birkbeck, University of London), who presents her specially commissioned essay, Shell Shock and the Shock of Shells.
You can listen to this episode here and explore other episodes in the series here. You can also enrol in the Open University's accompanying free online course, "World War 1: Trauma and Memory," here.