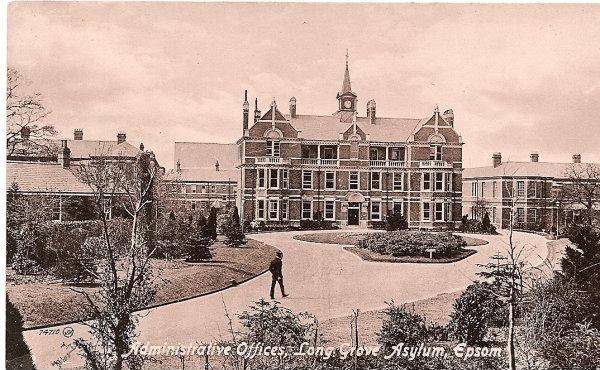 The November 2013 issue of Social History of Medicine includes two articles that may be of interest to AHP readers. In the first of these articles, Rob Ellis discusses the role of politics in the management of the insane at London County Council's asylums near Epsom. In a further article, Vicky Long examines the treatment of those with chronic mental disorders in Britain during the post-war period. Full titles, authors, and abstracts follow below.
"'A constant irritation to the townspeople'? Local, Regional and National Politics and London's County Asylums at Epsom," by Rob Ellis. The abstract reads,
In 1908, The Times described London County Council's asylums near Epsom as 'a constant irritation to the townspeople'. The article was specifically concerned with the patient walking parties that made their way into the town. This, and references to the site of the asylum, focused on the sense of imposition as local residents were forced to contend with London's insane population. As the 'townspeople' negotiated the impact of the asylums, the Urban District Council and Lord Rosebery, a former Prime Minister, were to play central roles. The aim of this article is to uncover the motivations of the Council and Rosebery and the roles that first the asylums and then their patients played in the development of their views. Ultimately, it will be argued that although the Council and Rosebery operated outside the management structure of London Asylums, they were able to instigate changes to the ways in which patients were managed.
"Rethinking Post-war Mental Health Care: Industrial Therapy and the Chronic Mental Patient in Britain," by Vicky Long. The abstract reads,
The article argues that we need to examine how the transformations of psychiatric practice in the post-war era affected individuals suffering from chronic mental disorder, via an analysis which encompasses the biomedical and social dimensions of intra- and extra-mural care. It focuses upon the development of industrial therapy units in British psychiatric hospitals, in which patients undertook industrial sub-contract work. Industrial therapy disregarded research undertaken by industrial psychologists in the interwar years which asserted that repetitive, monotonous factory work had a detrimental impact on mental health. Instead, psychiatrists drew inspiration from systems of rehabilitation inaugurated by the Ministry of Labour to help people with disabilities re-enter the workforce. This article explores how economic constraints shaped the design and delivery of industrial therapy, and suggests that industrial therapy helped entrench the stigma attached to chronic mental illness by assessing long-stay patients according to their productivity.