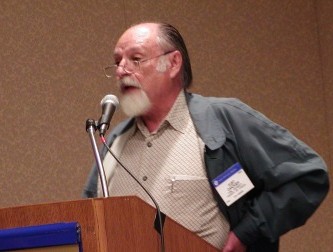 Adrian Brock of University College Dublin has set up a website full of the writings of the noted historian of psychology Kurt Danziger. Though he is now long-retired from York University (Toronto), and is no longer attending conferences, Danziger has continued to write and conduct research. His most recent book, Marking the Mind: A History of Memory was just published in October 2008. Many of his essays and talks, however, have not been easily accessible. Brock, a former student of Danziger's, has established www.kurtdanziger.com to collect these "lost" writings together and make them available to the general public.
Brock writes in his announcement:
One of the highlights [of the website] is a new web book that Kurt has put together:

"Problematic Encounter: Talks on Psychology and History"

It contains 12 talks which, for the most part, have never been
published or were published in outlets with a limited readership, such
as newsletters and conference proceedings. Kurt has revised some of
these talks, grouped them together according to common themes, and
written a new introduction to them. Access is completely free.

The web site is still under construction and I will be adding more
material to it over the next few months, including other previously
unpublished work.