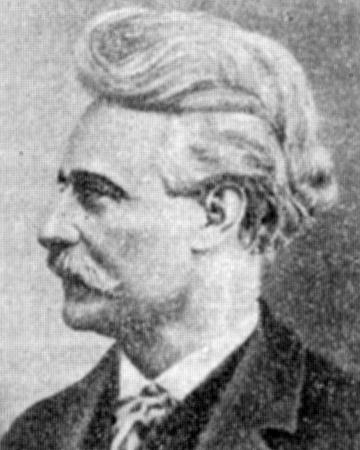 The winter issue of the Bulletin of the History of Medicine has just been released online. Included in this issue are two articles on the history of psychiatry in the twentieth century United States.
The first of these articles, by Laura D. Hirshbein, assistant professor in the Department of Psychiatry at the University of Michigan, investigates the diagnostic category of involutional melancholia. Ascribed to post-menopausal women with depressive symptoms and particular personality traits, this diagnosis was incorporated into the more general diagnosis of major depressive disorder in the latter half of the twentieth century. The social and medical circumstances surrounding involutional melancholia's emergence and eventual disappearance are charted in Hirshbein's article.
In the second of these articles, Dennis Doyle, of Mississippi State University, documents the existence of a Harlem psychiatric facility in the late 1940s and 1950s. The article looks at the Lafargue Clinic, named after the french Marxist Paul Lafargue (pictured at right), and documents the diagnostic decisions undertaken at this interracial clinic. Efforts to operate the clinic as an antiracist institution saw clinicians opt for either the patient's individual social context as the cause of psychological distress or  employ race-blind universalism with respect to psychiatric theories of the day, making no adjustment to the theory on the basis of the unique social and psychological experience of African American patients.
Laura D. Hirshbein, "Gender, Age, and Diagnosis: The Rise and Fall of Involutional Melancholia in American Psychiatry, 1900–1980." The abstract reads:
Between 1900 and 1980, American psychiatrists employed a diagnosis of involutional melancholia to characterize older individuals, primarily postmenopausal women, who had constellations of depressive symptoms and specific personality traits. American interest in this diagnosis represented a confluence of social and psychoanalytic assumptions about gender, increased interest in old age, and the development of somatic therapies by the middle of the century. In the decades after the introduction of psychiatric medications, however, involutional melancholia lost its significance as a specific disease and was absorbed into the broader category of major depressive disorder.
Dennis Doyle, ""Where the Need is Greatest": Social Psychiatry and Race-Blind Universalism in Harlem's Lafargue Clinic, 1946–1958." The abstract reads:
Between 1946 and 1958, Harlem was home to a small psychiatric facility, the Lafargue Clinic. An interracial institution run entirely by volunteers, the clinic helped expand mental health care into underserved African American communities. Relying upon extant case files, this article examines how the Lafargue staff handled clinical situations with African Americans. In its attempt to forge a new antiracist approach, the staff struck a balance between viewing Harlem patients as psychological products of their unique social context (social psychiatry) and applying modern psychiatric principles to African Americans without adjusting for racial or sociological difference (race-blind universalism).
Doyle's work has previously been discussed on AHP here.