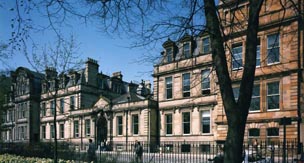 The following is a call for papers from the History & Philosophy of Psychology Section of the British Psychological Society:
British Psychological Society
History & Philosophy of Psychology Section
Annual Conference 2010
30th March – 1st April
University of Edinburgh

CALL FOR PAPERS

The British Psychological Society's History & Philosophy of Psychology Section invites submissions for its 2010 annual conference to be held in the Psychology Building in the School of Philosophy, Psychology and Language Sciences at the University of Edinburgh.

We invite proposals for individual papers or symposia in any area dealing with conceptual and historical issues in psychology, broadly defined. This year, we would particularly welcome submissions on the history of concepts and categories of mental health and illness, and psychology in Scotland.

The conference is open to independent and professional scholars in all relevant fields, not just Section or British Psychological Society members. A limited number of bursaries will be available to students who have had their paper accepted for presentation.
The keynote speaker will be Professor Richard Bentall who will also be discussing his recent book Doctoring the Mind (2009).

All submissions (200 word abstracts) should be sent via email to Dr Geoff Bunn at: g.bunn@mmu.ac.uk. The deadline for submissions is Tuesday 1st December 2009.