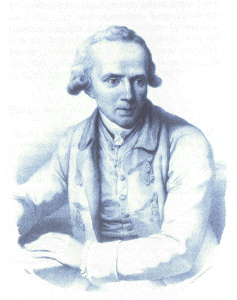 Studying too hard is bad for your health, according to a book by the 18th-century physician Samuel Tissot entitled Diseases Incidental to Literary and Sedentary Persons, with Proper Rules for Preventing Their Fatal Consequences, and Instructions for Their Cure. The Guardian's Marc Abrahams, who writes a regular column entitled "Improbable Research" has just posted a dispatch about Tissot's book, which reports on a number of nasty encounters between the human body and concentrating on any one subject for too long.
[Philosopher Nicolas] Malebranche was seized with dreadful palpitations with reading Descartes's Man; and there is still living in Paris a professor of rhetoric who fainted away whilst he was perusing some of the sublime passages of Homer.

[Physician and botanist Herman] Boerhaave, who resided a long time in a city renowned for learning, has observed that studies excite a disagreeable sensation of the stomach; and that if this be neglected by the studious, madness ensues.
But Tissot recommended some tasty cures: generous wines, wholesome meats, well-boiled aliments, and.. uh… the occasional purgative. "Men of learning," he notes, "cannot well bear strong and powerful remedies."
Lucky for us!