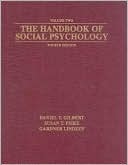 Famed American psychologist Gardner Lindzey died on Tuesday, February 5 at the age of 87. The announcement was made on the e-mail list for Cheiron by John Hogan, the History and Obituaries Editor for American Psychologist. No other details were given.
Perhaps best known for editing the two-volume Handbook of Social Psychology, first published in 1954, Lindzey also authored popular textbooks on psychology (with Calvin S. Hall and Richard Thompson) and on personality (with Calvin S. Hall). He also co-edited several recent volumes of the History of Psychology in Autobiography, a series begun by Carl Murchison in 1930.
Lindzey has 115 publications listed in PsycInfo, spanning from 1949 to 2007.
In the 1960s, Lindzey became involved with behavioral genetics, ultimately co-authoring a book entitled Race Differences in Intelligence (1975) with the Director of the American Eugenics Society , John C. Loehlin. The book purported to be a balanced examination of the the facts then available pertaining to the topic. It concluded that deficiencies in intelligence tests, environmental differences, and genetic factors accounted for the observed differences. Loehlin would later go on to defend the highly controversial conclusions put forward by Richard Herrnestein and Charles Murray in The Bell Curve.
In 1982, Lindzey co-edited An Assessment of Research-Doctorate Programs in the United States with Lyle V. Jones and Porter E. Coggeshall.