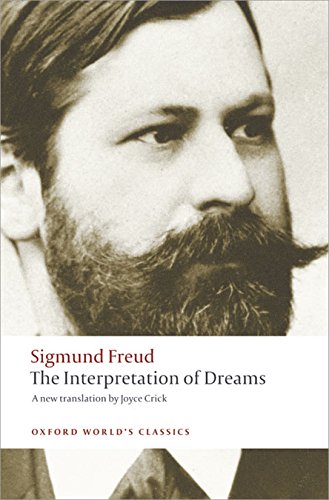 An article in today's New York Times highlights a return for Clinical Psychology: an interest in dreams.
Big dreams are once again on the minds of psychologists as part of a larger trend toward studying dreams as meaningful representations of our concerns and emotions. "Big dreams are transformative," Roger Knudson, director of the Ph.D. program in clinical psychology at Miami University of Ohio, said in a telephone interview. The dreaming imagination does not just harvest images from remembered experience, he said. It has a "poetic creativity" that connects the dots and "deforms the given," turning scattered memories and emotions into vivid, experiential vignettes that can help us to reflect on our lives.
Using different language, we might therefore think of dreaming as a process of "reflecting abstraction" (cf. Indurkhya, 2007).
See also:
Freud, S.  (1911).  The Interpretation of Dreams.  (A. A. Brill, Trans.).  (Original work published 1899.)
Marinelli, L. & Mayer, A. (eds.).  (2006).  Forgetting Freud?  For a New Historiography of Psychoanalysis [Special Issue].  Science in Context, 19(1).
Marinelli, L. & Mayer, A.  (2003)  Dreaming by the Book: Freud's The Interpretation of Dreams and the History of the Psychoanalytic Movement. (S. Fairfield, Trans.).  New York: Other Press.
Ratcliff, A. J. J.  (1923).  History of Dreams.  Cambridge, MA: Murray.
And, most importantly, see: The Freud Archives.