Editors 
Jacy L. Young is a Social Sciences and Humanities Research Council (SSHRC) of Canada Postdoctoral Fellow at the University of Surrey in the UK. She completed her doctorate in the History and Theory of Psychology at York University in 2014.  Her doctoral dissertation explored early questionnaire research in American psychology, tracing the shift from the accumulation of descriptive accounts of human experience to that of numerical data. Her research more generally explores the history of psychological research methods.
S
hayna Fox Lee is a doctoral student in the History and Theory of Psychology program at York University, where she completed her master's degree in 2014. Her research focuses on the study of mindfulness in psychology and neuroscience, and more broadly the history of the interaction between the Western psychological discipline and Buddhist traditions. She is also editor of the News & Notes section of History of Psychology, and a contributing member of York H/T's PsyBorgs digital history lab.
 Faculty Consultant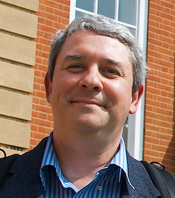 Christopher D. Green is professor of psychology, philosophy, and science and technology studies at York University. He produced the Classics in the History of Psychology website, as well as the This Week in the History of Psychology podcast series, and he is formerly the editor of the Journal of the History of the Behavioral Sciences.
Professor Green is a past-president of division 26 of the American Psychological Association, also known as the Society for the History of Psychology.
Past Contributors
Jeremy Trevelyan Burman (AHP founding editor),  Jennifer Bazar, Arlie Belliveau, and Daniel Lahham.